Back to Projects List
Toward P300-Based Brain-Computer Interface Access for Those with Severe Physical Impairments
---
Abstract
For those with severe physical impairments (SPI) due to diagnoses such as amyotrophic lateral sclerosis (ALS), conventional forms of communication may be ineffective or inefficient. The lack of a reliable communication method has a devastating effect on the quality of life for those with SPIs.
Brain-computer interface access to augmentative and alternative communication devices (BCI-AAC) may overcome communication barriers by allowing communication device control without requiring reliable physical movements. However, while BCI-AAC technology is advancing, the translation of laboratory research to clinical practice is lagging.
This project will pilot clinically based evaluation tools and assessment frameworks for BCI-AAC. Findings will help expedite BCI-AAC translation by supporting the integration of BCI into existing clinical frameworks.
---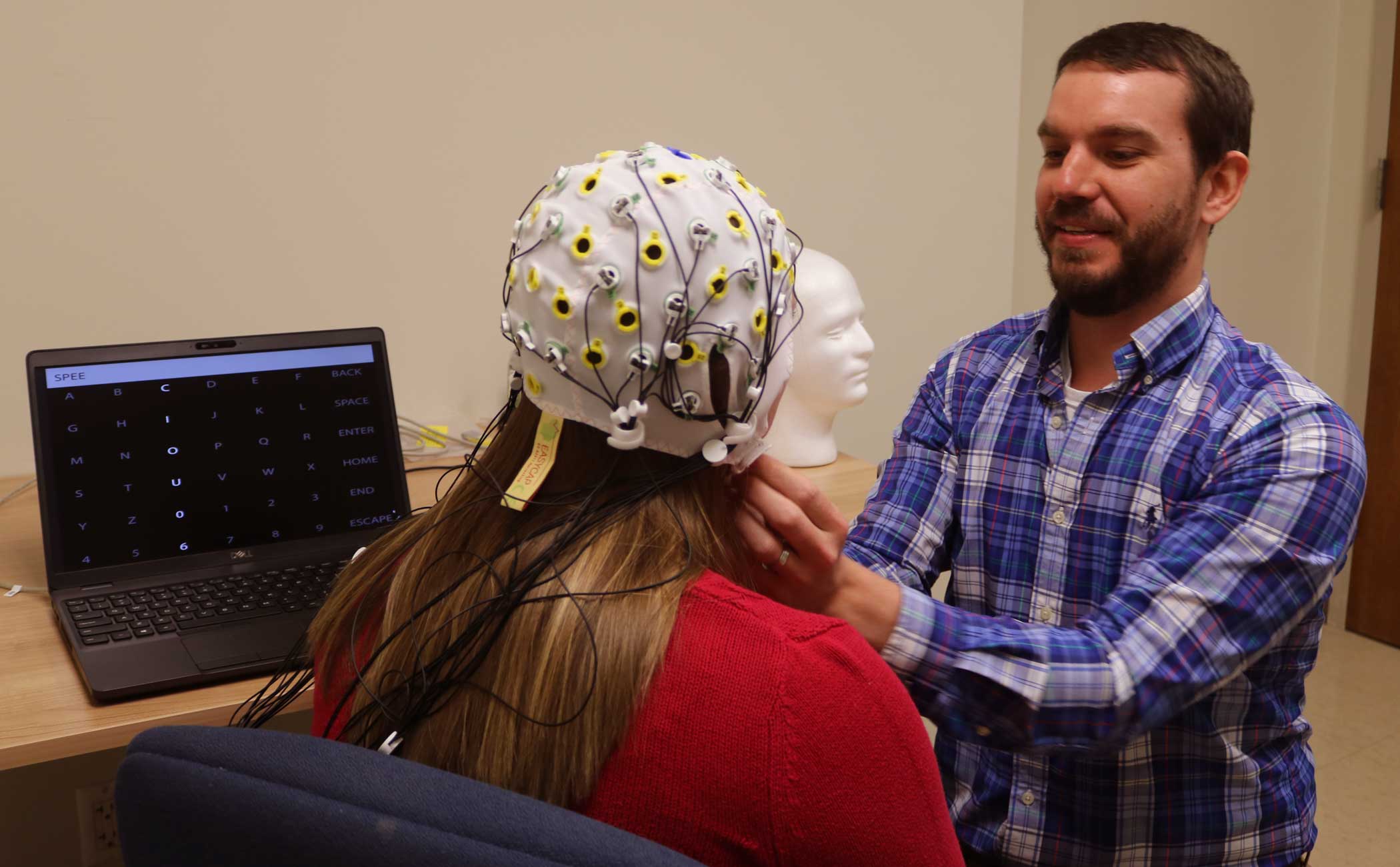 Kevin Pitt, assistant professor of special education and communication disorders, prepares an EEG cap for use on a P300 speller device. (Photo by Kelcey Buck, Special Education and Communication Disorders)
Media
Project Websites
News Articles
Photo Gallery