Back to Projects List
Robotics and GPS/GIS in 4-H: Workplace Skills for the 21st Century
---
Abstract
This three-year, youth-based project aims to develop, deploy and evaluate a comprehensive information technology educational intervention focused on robotics, Global Positioning Satellites (GPS) and Geographic Information Systems (GIS).
This is a partnership between the University of Nebraska–Lincoln, Carnegie Mellon University's Robotics Academy and Nebraska 4-H. It is targeted at Nebraska 4-H youth aged 12 to 15.
This project will capitalize upon an existing partnership between Carnegie Mellon University's Robotics Academy and the 4-H Cooperative Curriculum System, who have previously collaborated to develop instructional robotics curricula. The project will extend this work to incorporate activities and lessons from Carnegie Mellon's Robotics Explorer 2.5 curriculum and to develop new lessons focusing on GIS and GPS.
---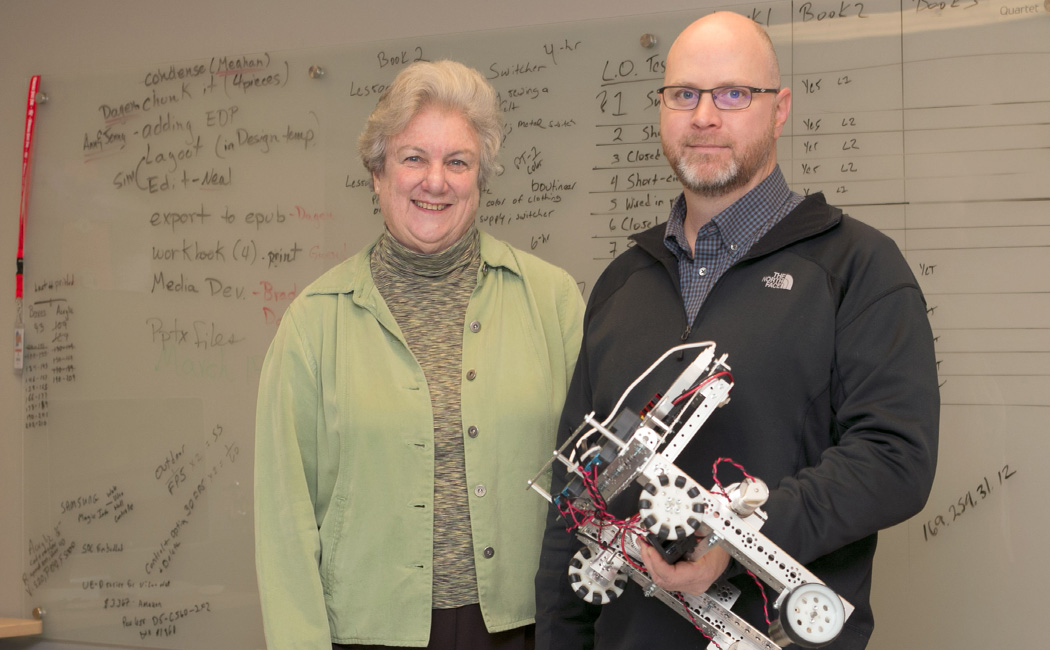 Gwen Nugent and Brad Barker
Media
News Articles
Photo Gallery