Back to Projects List
Student Engagement with Online Formative Assessments: Identifying Access and Barriers to Resource Use at Two-Year and Four-Year Institutions
---
Abstract
This project is designed to improve achievement and equity in undergraduate biology by characterizing how students interact with online formative assessments (FAs). It also aims to determine how external factors affect a student's ability to access and learn from related resources, and to develop a supplemental curriculum to support student engagement.
By providing students with an opportunity to demonstrate their understandings and receive feedback, FAs represent an instructional practice with documented potential to enhance student learning.
Incorporation of FAs provides structure that improves course achievement, particularly for students from underserved groups. However, instructors often give students FAs as online assignments for completion outside of class time, which creates particular barriers to their effectiveness.
As learning environments increasingly rely on asynchronous formats, improving student interactions with online assignments represents a critical step to ensuring that students have equitable opportunities for success.
---
Research & Evaluation Methods, Academic Intervention & Learning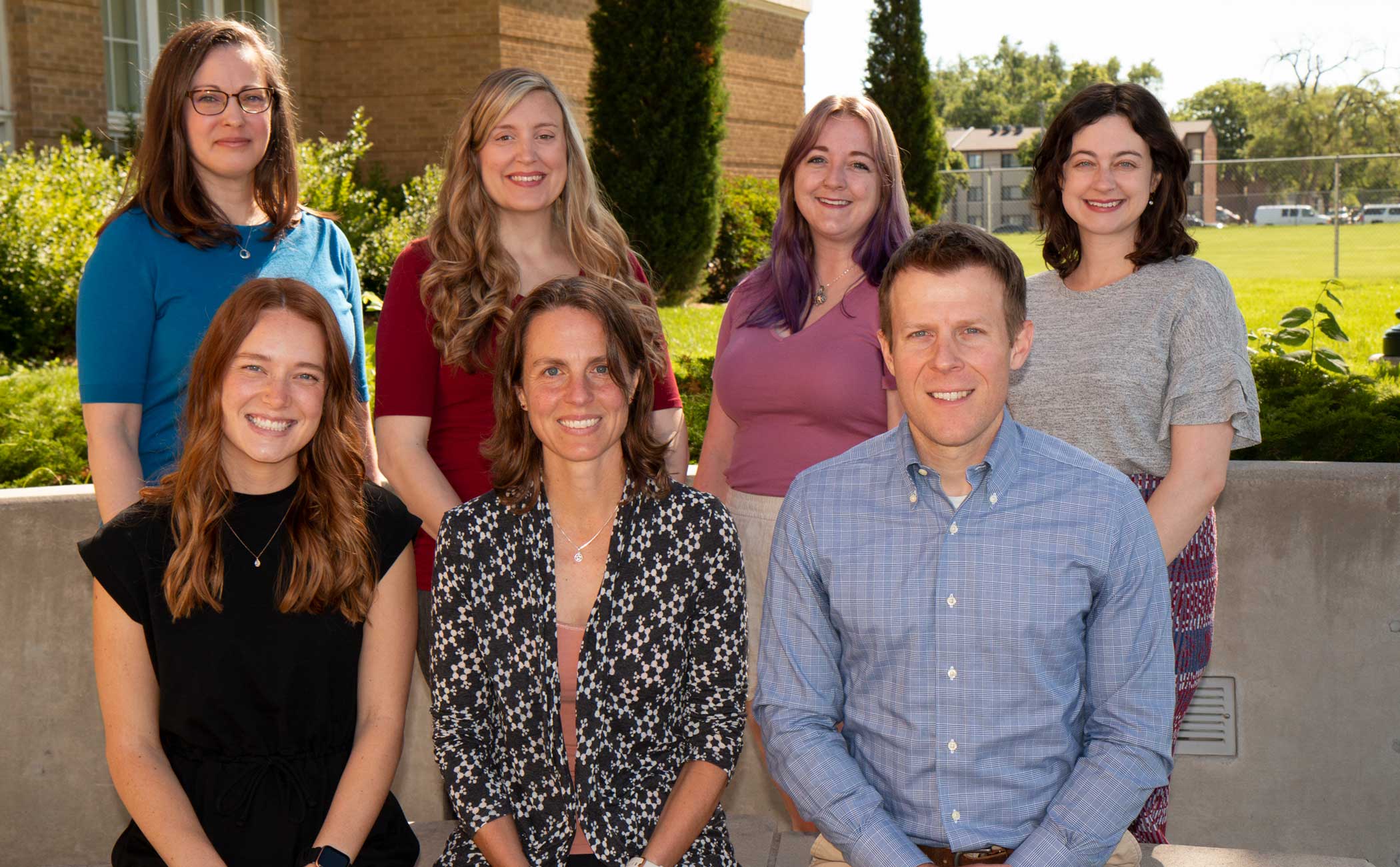 Researchers investigating undergraduate students' strategies for completing out-of-class homework include, front row, from left: Allison Upchurch, Dana Kirkwood-Watts and Brian Couch. Back row, from left: Lorey Wheeler, Kati Brazeal, Sarah Spier and Gabrielle Johnson.