Back to Projects List
Nebraska's ELO Design Challenge: Designing AQuESTT-Aligned ELO Programs Supporting School Districts Across Nebraska
---
Abstract
Learning does not start and stop with the school bell. Informal learning that takes place when school is not in session is also valuable to students' overall academic and social development.
CYFS researchers will join Nebraska's Expanded Learning Opportunity Design Challenge, which involves school districts in Auburn, Beatrice, Boone Central, Centura and Grand Island. Teachers and administrators from each district are developing after-school and summer programs for K-8 students, with a focus on integrating science, technology, engineering and mathematics.
During the 30-month project, CYFS researchers will travel to each district to learn about the programs and help teams plan, develop, implement and modify their approach.
All participating school districts will contribute to an "electronic toolbox," a website featuring details about each team's approach to hiring and staffing, financing, program content, and data collection and reporting. CYFS evaluators will contribute surveys, curriculum suggestions and structured evaluations. At the end of the project, that toolbox will be available for all Nebraska school districts as a resource to use to build, customize and evaluate their own programs.
The CYFS team is affiliated with the Nebraska Academy for Methodology, Analytics and Psychometrics.
---
Rural Education & Communities, Research & Evaluation Methods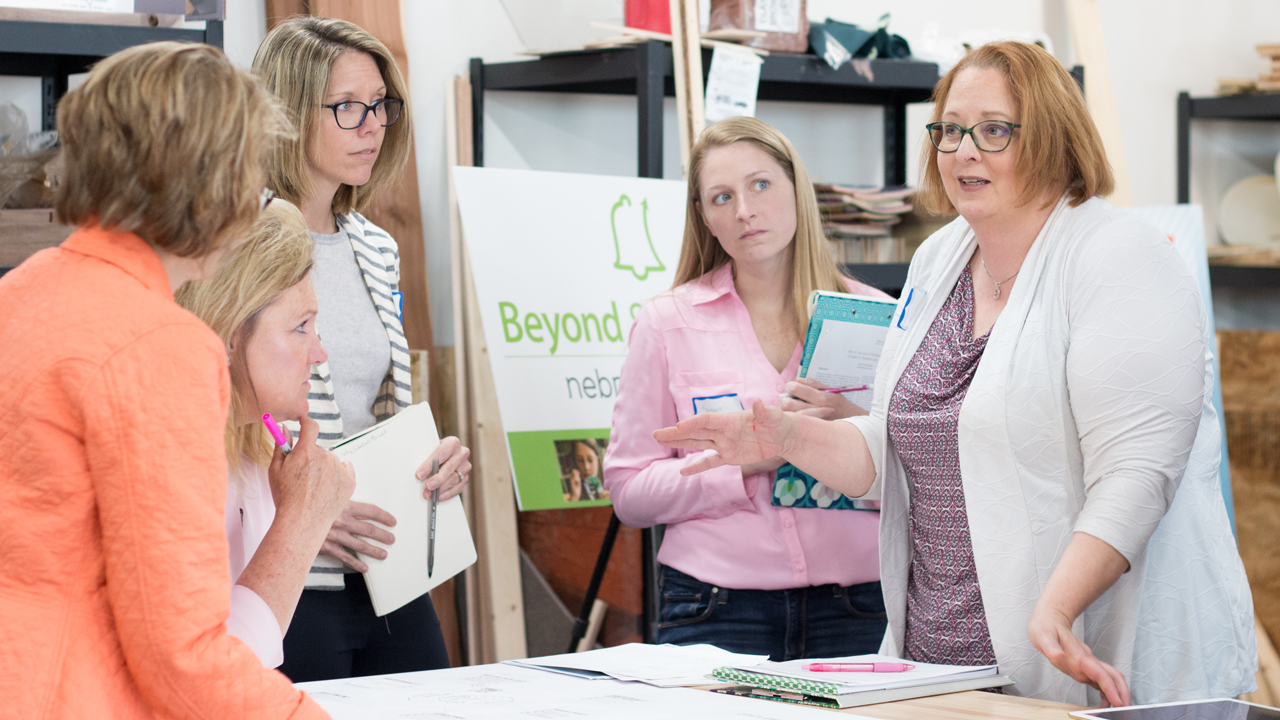 From right, evaluators Michelle Howell Smith, Susan Pense and Leslie Hawley provide feedback to teachers and school personnel participating in the ELO Design Challenge. The project supports five rural Nebraska school districts as they develop after-school and summer programs.