Back to Projects List
STEM Pathways in the Community College: An Examination of How Community Colleges Broaden or Restrict Institutional Capacity for the STEM Transfer Function
---
Abstract
Higher education institutions are under pressure to increase participation and completion of degrees in science, technology, engineering and mathematics fields, particularly among historically underrepresented racial minority groups. Because low-income students, students of color and other underrepresented populations are more likely to enroll in community colleges than four-year universities, these institutions are expected to play a critical role in increasing future STEM graduates.
The research's long-term objective is to create a more seamless transition between two-year community colleges and four-year universities — particularly in STEM fields — and to increase STEM workforce diversity. More immediately, the study is designed to generate research to clarify how community colleges broaden or restrict transfer pathways in STEM.
This study's two-step quantitative design expands research on institutional factors at community colleges that affect students' ability to transfer to four-year STEM programs.
Step one examines student- and institutional-level factors that shape STEM pathways using two federal datasets from the National Center for Education Statistics: Integrated Postsecondary Education Data System and Education Longitudinal Study.
Step two develops and launches a survey assessment of institutional-level factors that shape STEM transfer pathways, and will identify how community colleges focus on the STEM transfer function among other institutional priorities and functions. The survey focuses on three primary areas:
Institutional leadership and decision-making
Faculty and program support
Potential for transfer support programs in STEM
Results are expected to help guide future studies and create more seamless transfer pathways between community colleges and four-year universities in STEM fields.
---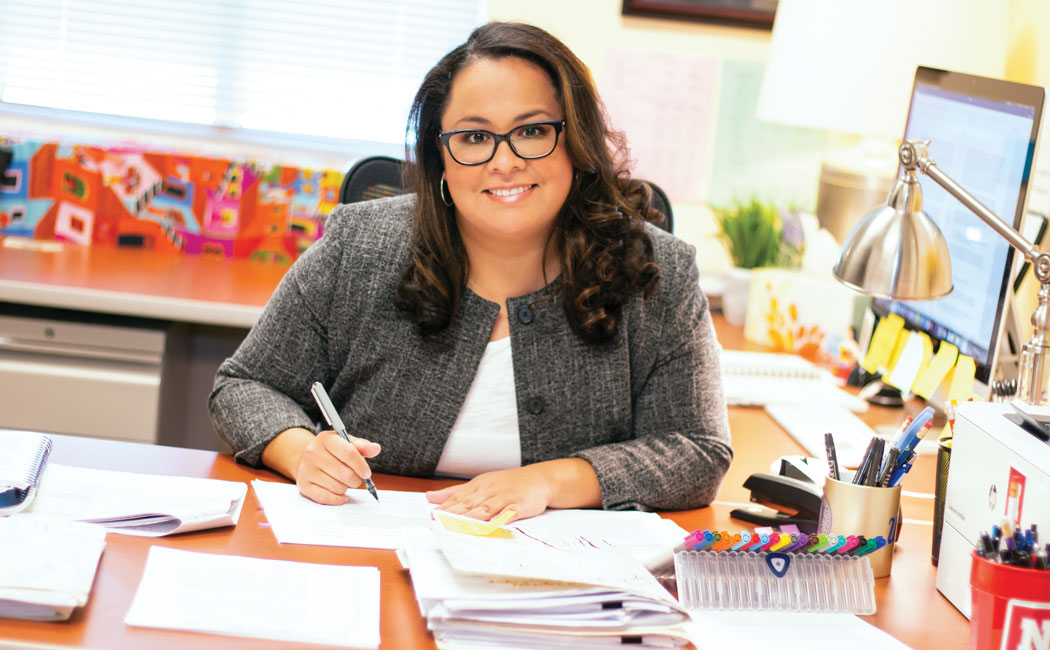 Elvira Abrica, assistant professor of educational leadership and higher education