Back to Projects List
Needs and Adaptation of Caregivers of Young Children with Congenital Zika Virus Syndrome in Northeast Brazil: A Mixed Methods Pilot Study
---
Research Team
Principal Investigator: Natalie Williams
Abstract
The spread of Congenital Zika Virus Syndrome in northeast Brazil is linked with microcephaly, a neurological condition associated with significant cognitive and physical disabilities.
This joint project between University of Nebraska–Lincoln and Brazilian researchers determines how to best support caregivers whose children have been affected by Zika. The study is designed to identify strengths and key stressors for Brazilian families and early childhood educators affected by the outbreak.
Researchers will survey 100 caregivers with infants and toddlers whose disabilities are related to the Zika virus. They will then survey a high-risk group of caregivers with symptoms of anxiety or depression to learn about daily routines involving their children.
Researchers will map family and community systems to better understand how available support resources are being used. Along with caregiver interviews, the information will help researchers develop targeted programs to support families.
The study aims to pinpoint specific areas for intervention and determine how research could support early intervention programs in the United States, where caregiver support may be overlooked while trying to meet the needs of an ill or disabled child.
---
Early Education & Development, Psychosocial Development & Social-Emotional Learning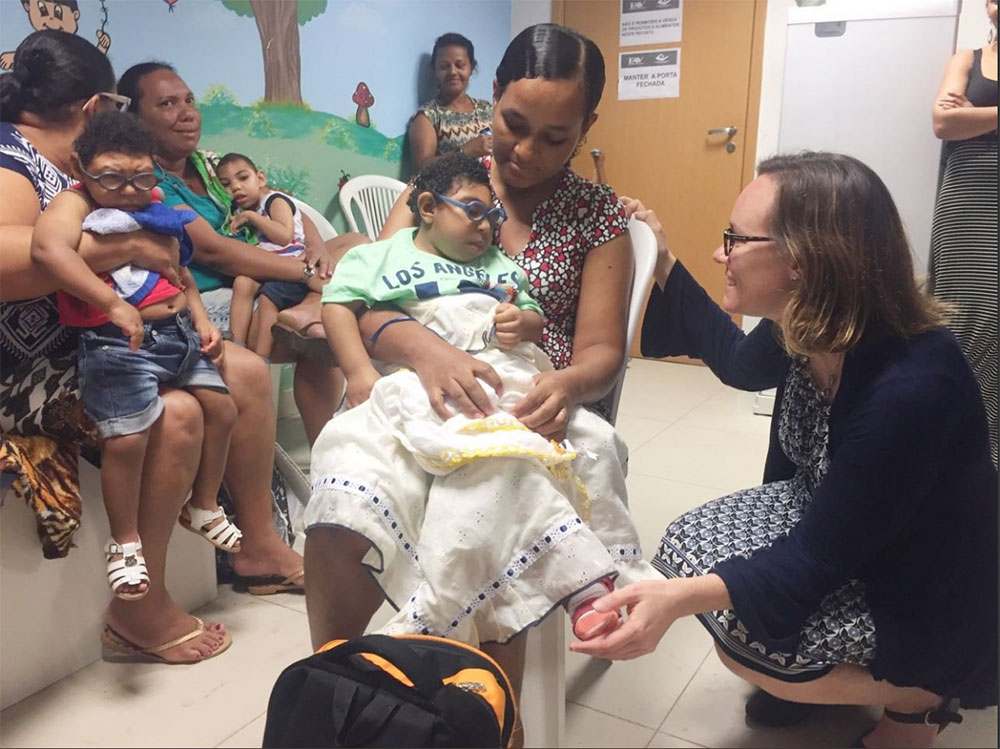 Natalie Williams, associate professor of child, youth and family studies, right, visits with a mother in Recife, Brazil. Williams is part of an international research collaboration studying how to help families affected by Congenital Zika Virus Syndrome.
Media
Project Websites
News Articles
Videos
Photo Gallery